Rara Lake Trekking
The beautiful and tranquil lake 'Rara' is the largest lake of Nepal, which lies in the remote far northwest of Karnali region. If you are looking for solitude and wilderness, Rara lake trek is an ideal because the Karnali region and Rara lake is relatively unexplored. The altitude of Rara lake is 2980m above see level, and it is five kilometers long by two kilometers in width. While trekking here we may have chances to see various wild life such as Himalayan black bear, leopard, black pather, mudk dear, red panda, wild boar etc. This place also consists of numerous species of birds and alpine flowers. Highlights of the trek are unsurpassed views of Rara Lake and mountain scenery, a chance of spotting wildlife such as musk deer and black bear, the ruins of the Malla dynasty's old palace.

Note: All flights to Western Nepal operate only once or twice a week, so before booking your international flight to Nepal await confirmation of your preferred arrival date. Trek dates September to end of November and February to late June.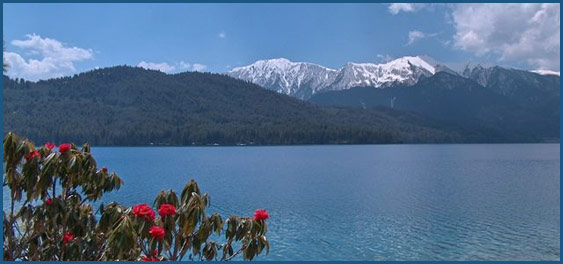 Trip Itinerary
Day 01 - Arrival Kathmandu
Day 02 - Sightseeing in Kathmandu
Day 03 - Fly Kathmandu to Nepalgunj
Day 04 - Fly Nepalgunj to Jumla & trek to Chala Chaur [2900m]
Day 05 - Cross a Pass
Day 06 - Trek via Sinja [2440m] to Botan [2600m]
Day 07 - Trek to Rara Park border
Day 08 - Trek to Rara Lake [3062m]
Day 09 & 10 - Rest days at Rara
Day 11 - Trek via Jhyari [2630m] to River camp
Day 12 - Across Ghurchi Lagna Pass [3450m] to Chautha [2770m]
Day 13 - Trek to Tharamara [3280m]
Day 14 - Trek to Jumla
Day 15 - Fly back to Kathmandu. 
Day 16 – Transfer to Airport for departure from Nepal.