Nepal Peak Climbing >> Singu Chuli Peak Climbing
Singu Chuli (6,501 m) was formerly known as Fluted Peak. The first ascent of this peak was made by Wilf Noyce and David Cox on its North–East Face and the top section of the East Ridge.

Singu Chuli lies to the North of Tharpu Chuli along a connecting ridge. This mountain is a much stiffer proposition than Tharpu Chuli, and is the highest of all the trekking peaks in the area. There are no straight forward routes up the mountain. This trek is bly recommended for excellent mountain views. You will enjoy the great cultural diversity in the Ghandruk-Chhomorong, Ghorepani. Before entering the Fish Tail (Machhapuchhare Base Camp) and Annapurna Base Camp, you can enjoy the panoramic views of the world's highest mountains.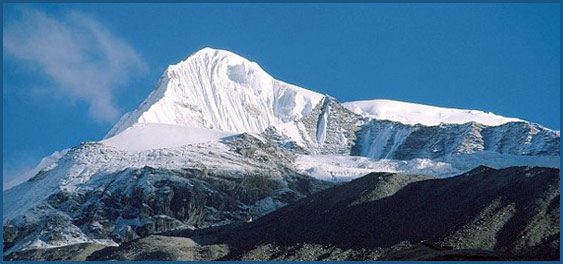 Trip Itinerary
Day 01: Arrival in Kathmandu airport, transfers to Hotel visit our office for detail information.
Day 02: Kathmandu Half day sightseeing afternoon Free.
Day 03: Drive from Kathmandu to Pokhara and transfer at Hotel.
Day 04: Pokhara – Drive to Phedi & start trek to Pathana.
Day 05: Pathana – Landrung Village 1,646m.
Day 06: Landrung Village – Chhomrong 2,030m.
Day 07: Chhomrong – Himalaya Hotel 2,700m.
Day 08: Himalaya Hotel – Machhapuchhre Base Camp 3,757m.
Day 09: M.B.C – Annapurna B. C. 4,130m. Singu Chuli B. C. and rest.
Day 10: Singu Chuli high Camp (Climbing period.)
Day 11: Singu Chuli (Fluted Peak) 6,501 m. summit then back to ABC.
Day 12: Annapurna Base Camp to Himalaya Hotel.
Day 13: Himalaya Hotel – Chhomrong Village.
Day 14: Chhomrong – Tadapani (2,700m.).
Day 15: Tadapani – Ghorepani 2,830m.
Day 16: Ghorepani – Poon Hill 3,232m. – Tirkhedhunga 1,512m.
Day 17: Tirkhedhunga – Nayapul – Drive to Pokhara.
Day 18: Drive back to Kathmandu, overnight at hotel.
Day 19: Leisure day in Kathmandu, farewell at the evening .
Day 20: Transfer to airport for your onward destination.